National Museum of Qatar – 2019
Research – Animation – Story Telling – Development
The National Museum of Qatar, designed by the award-winning French architect Jean Nouvel, tells the rich history of Qatar and its inhabitants, from the distant past into the future.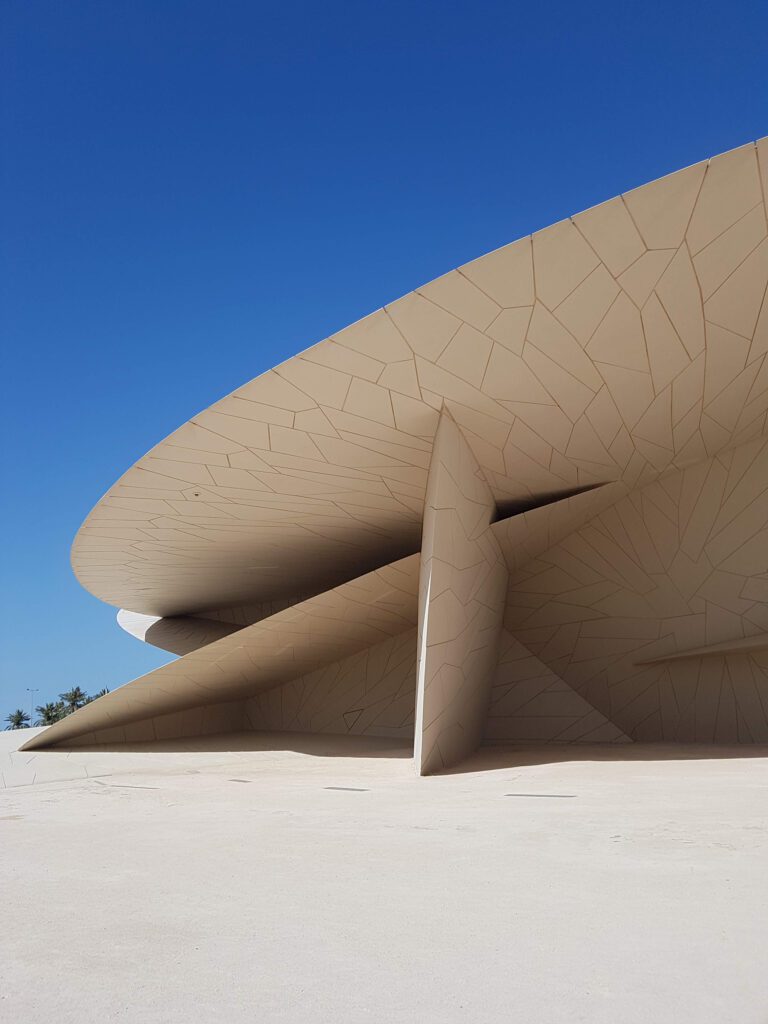 Movement Table
The Movement Table tells the story of the Qatari culture. During a one year cycle, visitors follow movements of the nomadic people, animals and ships on a projected model of Qatar. While the big narrative shows where, why and how journeys were made (and how these were driven by the seasons), smaller animations tell the stories of hunting, pearl diving and trade in great detail.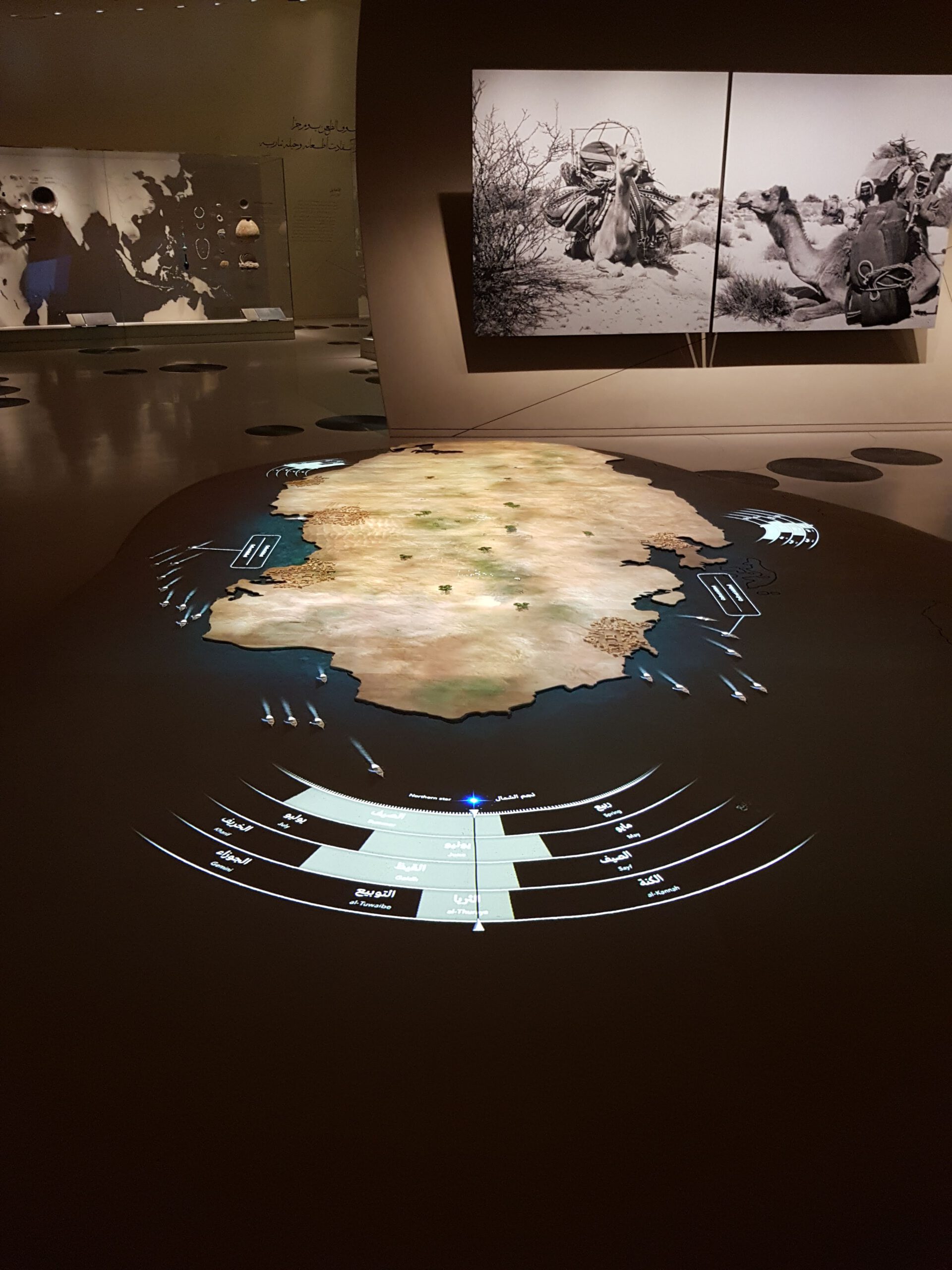 With six 4K+ projectors, the Movement Table is massive. Both in physical size, as in the details. We were pushing all hardware to its limits to create the centerpiece of history gallery. Projecting on a physical model, carefully mapped to the millimeter, using six 4K projectors and some math.
But in the end it is not the pixels or the cpu-power, it is all about the stories and the ways to bring them alive. And that's what we did.